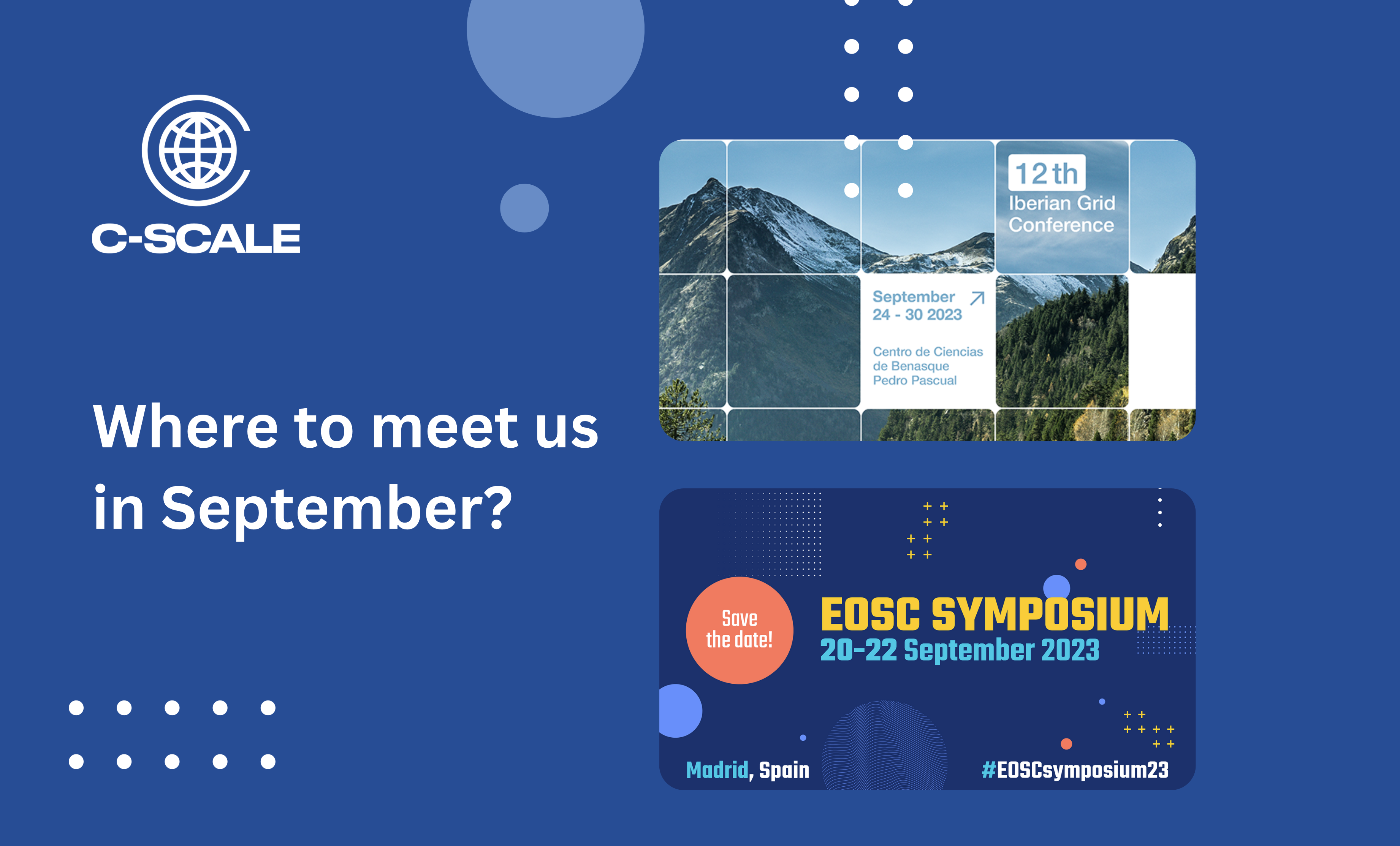 14 Sep

Upcoming events: IBERGRID Conference & EOSC Symposium

As the autumn season approaches, C-SCALE is gearing up for two significant events that promise to illuminate the world of research computing and innovation. We're excited to announce our presence at the 12th Iberian Grid Conference (IBERGRID) and the EOSC Symposium, both of which are key to advancing digital research in Europe.

IBERGRID 2023: A Glimpse into the Future of Research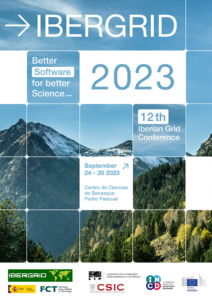 From September 25th to 29th, IBERGRID 2023 will cast its spotlight on Benasque, Spain, where experts and innovators will gather at the Centro de Ciencias de Benasque Pedro Pascual. This year's conference is set to explore cutting-edge topics related to the development, integration, quality, and adoption of services, applications, and digital twins in support of groundbreaking research.
Our very own C-SCALE colleague, Xavier Salazar Forn (EGI), will be at IBERGRID 2023, presenting "C-SCALE: Services, Outcomes, and Impact" on September 28th at 11:20. Join us in Benasque to discover how C-SCALE is making waves in the world of research computing.
Learn more about the event and Xavier's presentation here.
EOSC Symposium: Navigating the Future of Open Science
From September 20th to 22nd, the EOSC Symposium will take center stage in Madrid, aligning with the Spanish Presidency of the Council of the European Union. This year's symposium, organized by the EOSC Future project in collaboration with the EOSC Association, the EOSC Steering Board, and the European Commission, promises to be an exciting hybrid event, facilitating broader exchanges among stakeholders shaping the European Open Science Cloud (EOSC).
With the theme "Taking EOSC into the Future," the symposium will delve into crucial topics surrounding EOSC's sustainability, governance, guidelines, and its impact on the European Data and Infrastructure ecosystem.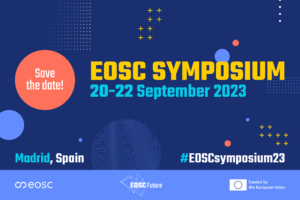 C-SCALE is proud to announce its presence at the EOSC Symposium with an exhibition booth that showcases how the H2020 project has revolutionized the use of Copernicus datasets through EOSC. Explore how C-SCALE empowers European researchers and institutions to access, process, analyze, and share Copernicus data, tools, resources, and services. Engage with our representatives at the booth to learn more about the project's technical aspects, collaborative opportunities, and future plans.
We're also excited that C-SCALE's Sebastian Luna Valero (EGI)  will contribute to the EOSC Marketplace session on 20 Sept 2023 at 5.00- 6.00PM, sharing our insights and expertise to further advance the EOSC Marketplace with new services.
Stay tuned for updates and insights from these two remarkable events. C-SCALE is committed to driving innovation and collaboration in research computing, and we can't wait to connect with fellow experts and enthusiasts at IBERGRID and EOSC Symposium.
Learn more about the EOSC Symposium.