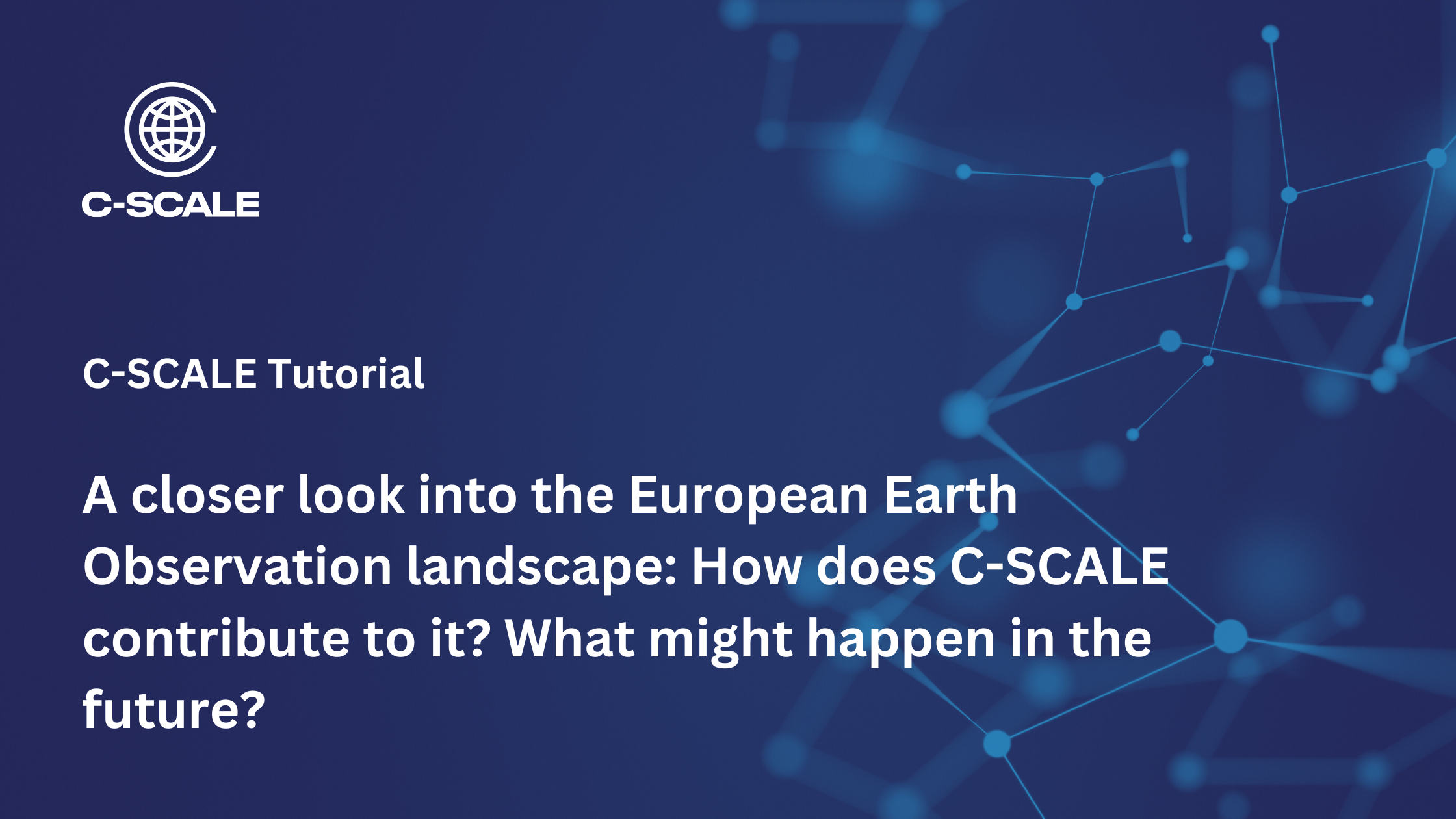 25 Aug

Closer look into the European Earth Observation landscape: How does C-SCALE contribute to it?

In this video, Christian Briese presents the current European initiatives for Earth Observation, such as Destination Earth, the Copernicus Data Space Ecosystem and more. Christian provides a current status overview and highlights their synergies and differences. In addition, he explains how C-SCALE is linked to these activities and how it can contribute to the European Earth Observation landscape.

Presenter: Christian Briese is the Managing Director of the Earth Observation Data Centre (EODC) in Vienna, Austria. He has expertise in geoinformation data acquisition, processing and distribution on local and global levels. Furthermore, he has long-term experience in the implementation of national and international research as well as operational projects.

Visit our YouTube channel and Explore a curated collection of insightful videos featuring expert insights, engaging tutorials, and captivating demonstrations.